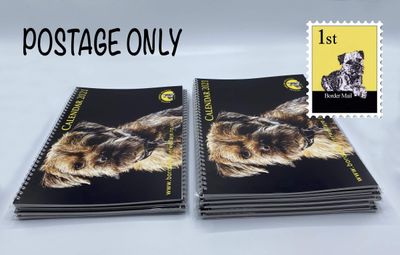 Xtra postage for 4+ BTW Calendars
BTW
£2.00
PLEASE NOTE THIS IS ADDITIONAL POSTAGE ONLY.
Additional postage for multiple calendars. To purchase your calendars, please visit our BTW Calendar product.
If you are purchasing multiple copies of our Calendar our standard shipping covers up to 3 calendars per order, however if you are ordering in bulk, then we would be grateful if you could help us out by contributing towards the additional postage:
4 - 9 Calendars + £2.00
10 - 15 Calendars + £4.00
First select the postage for the number of calendars you are purchasing and then add the single postage product to your cart. This will then be added to the shipping cost that is automatically calculated, to cover the whole postage. Thank you.


PS make sure to add your BTW Calendars to your store cart too before you checkout!
SKU: POST-4