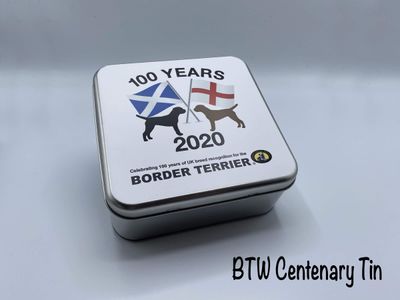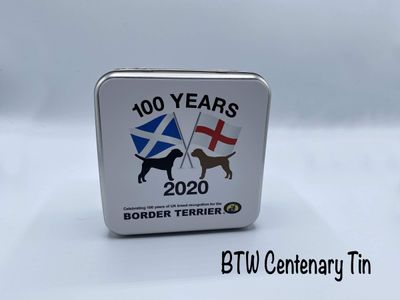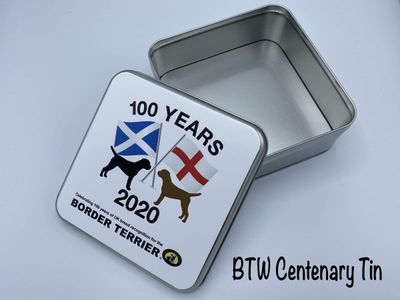 BTW Storage Tin - Centenary Limited Edition
BTW
£8.50
We're really excited to present our limited edition BTW Centenary Storage Tin. (For pre-filled Gift Tins, check out our BTW Gift Tin product listings).
Centenary Tin - a square, slip lid (lift off, separate lid) tin with our BT100 graphic on the lid. The graphic was the brainchild of our Cornwall Rep, Trudi Baird, and can be purchased on clothing from Agilitywear Ltd. A great memento of this centenary year of breed recognition for the Border Terrier in the UK by The Kennel Club. A useful tin to keep all those little bits together!
Size: 165 x 165 x 67mm
The tins are not completely airtight, so should not be used for long term storage of food. Please note that these tins are not dishwasher proof and should not be immersed in water. To clean, please wipe with a damp cloth.
For pre-filled Gift Tins (which can also be sent direct), please see our BTW Gift Tins product listing.
SKU: BTW-TIN-BT100